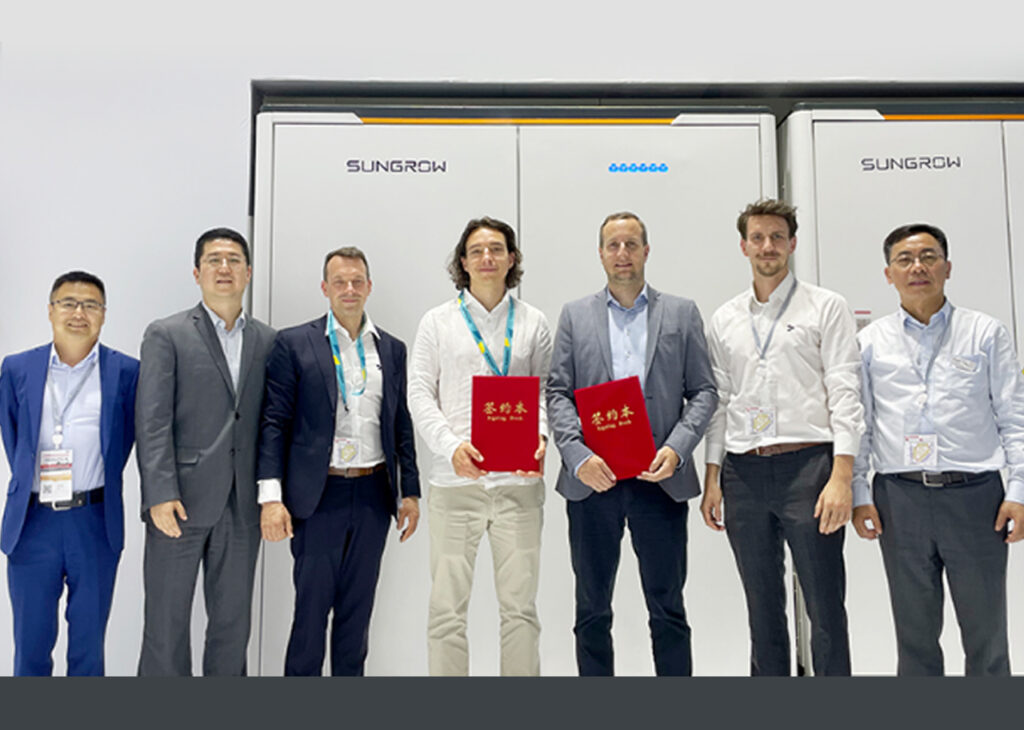 Sungrow, the global leading inverter and energy storage system supplier, has announced the signing of a Memorandum of Understanding (MOU) with Memodo, one of the largest distributors in Europe. This strategic partnership will focus on the commercial and industrial (C&I) storage market, showcasing the two companies' commitment to energy storage development and innovation.
As trusted long-term partners, Memodo and Sungrow have increased their joint sales in the past years significantly. Memodo currently distributes Sungrow's inverters and energy storage systems solutions in all major German-speaking countries, the Netherlands, Italy, and other regions.
The rising demand for electric vehicle charging infrastructure and renewable energy in Europe has led to increased costs for managing the electricity network, particularly for C&I users facing demand charges. C&I battery storage systems have the potential to reduce electricity costs for facilities where they are installed and provide cost management benefits for consumers.
Sungrow's liquid cooled energy storage system, the PowerStack, is a flagship product designed specifically for the C&I market. It represents an innovative integration of Sungrow's power electronics, electrochemistry, and power grid support technologies. With features such as liquid cooled temperature control and DC-DC controller, the product offers extended lifespan and enhanced profitability.
Commenting on the MOU, Yang Meng, Director of Distribution Europe at Sungrow, stated,
"The collaboration with Memodo marks a significant milestone for Sungrow as we bring our expertise and innovations to the C&I energy storage market. Memodo is a leading distribution company known for its competitive approach and expertise. Energy storage solutions are crucial in addressing supply-demand imbalances and supporting critical needs."
Daniel Schmitt, CEO and founder of Memodo explains
"As storage experts, we naturally keep a very close eye on how the market is developing. And the large-scale storage segment already presents enormous potential for growth, and it will continue to do so. Together with Sungrow, we strongly believe in the said potential and have thus joined forces to further develop the market. With Memodo assuming the competence-driven side of the collaboration and Sungrow's product portfolio, we provide full-scale solutions and services for this essential market segment"