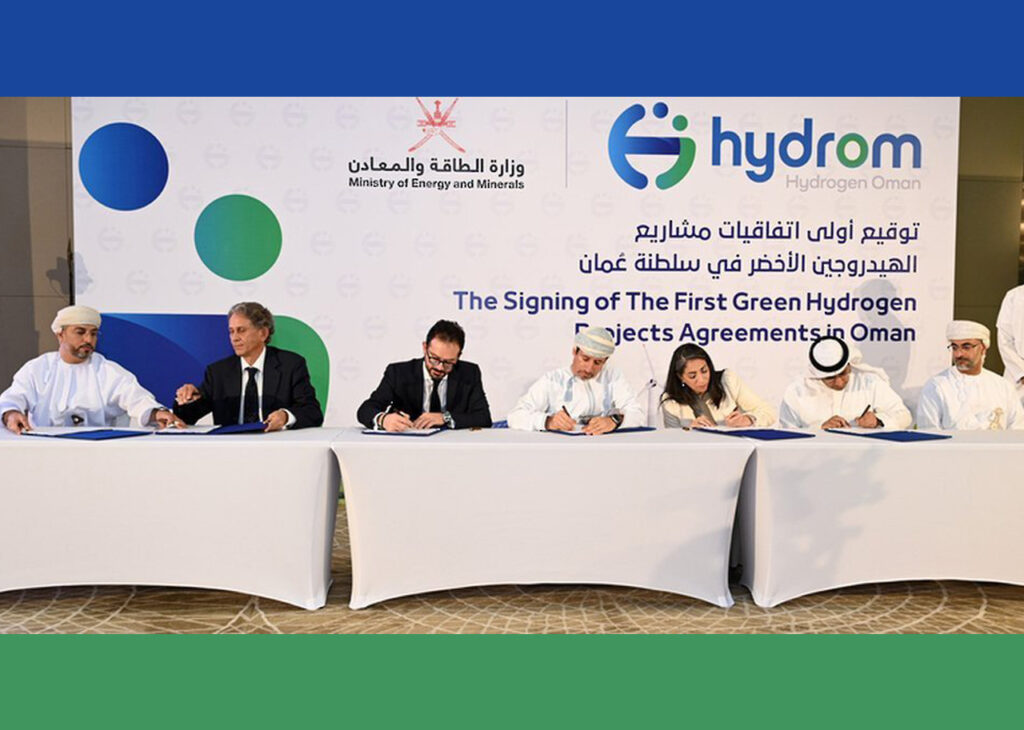 Omani hydrogen company Hydrom has signed agreements to develop green hydrogen projects requiring an investment of $20 billion, according to news from the Gulf nation's state news agency. Three memoranda of understanding were signed, with BP Oman, Amnah consortium and the Green Energy Oman alliance, the report said. Together, the projects are expected to generate 500,000 metric tons of green hydrogen a year from more than 12 gigawatts (GW) of renewable energy capacity.
Oman's announcement comes as countries in the Middle East ramp up investments in renewables as they seek to transition from fossil-fuel-funded economies. Last month, Saudi Arabia's NEOM Green Hydrogen achieved financial closure on an $8.4 billion green hydrogen facility that will produce 600 metric tons per day of carbon-free hydrogen in the form of green ammonia, by integrating up to 4GW of solar and wind energy.
The same month, UAE's Masdar signed an agreement with Airbus to support the development and growth of sustainable aviation fuel (SAF), green hydrogen and direct air capture technologies.
Hydrom itself aims to operate at least six hydrogen projects by 2030, producing at least 1 million metric tons per annum of green hydrogen, at an expected investment of about $30 billion.