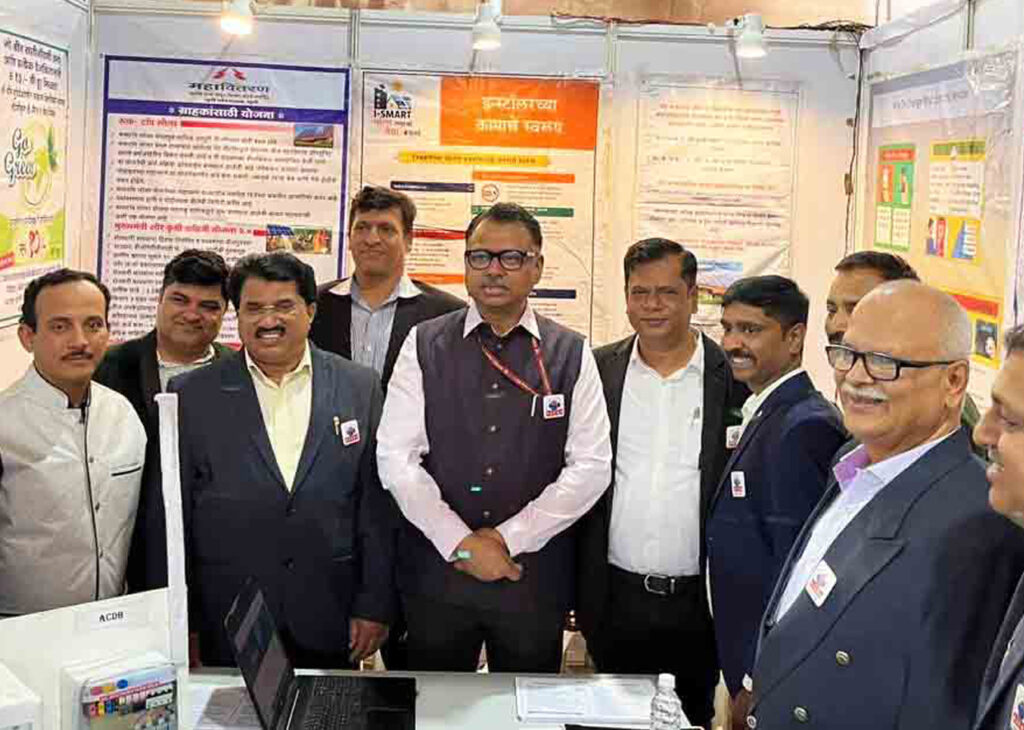 The Maharashtra Solar Manufacturers Association (MASMA) organized a remarkable solar expo at Mahalakshmi Lawns in Pune on July 8 and 9, 2023. Visitors were delighted to explore a dedicated stall by Mahavitaran, featuring information on their top-notch schemes like Chief Minister Solar Agriculture Channel-2.0, rooftop solar power projects, and electric vehicle charging stations.
Distinguished guests including Dinesh Jagdale, Joint Secretary of Central Non-Renewable Energy Department, Ankush Nale, Pune Regional Director of Mahavitaran, Rajendra Pawar, Chief Engineer, Pankaj Tagalpallewar, Additional Director General of Energy, President of 'Masma' Rohan Upasani visited the exhibition. On this occasion, Joint Secretary Jagdale appreciated the ongoing effective implementation of solar energy schemes and public awareness activities by Mahavitaran.
In this exhibition, demonstration of power generation to metering through solar panels was done and brochures were distributed. Around 3500 citizens visited this stall in two days. On behalf of Mahavitaran, Additional Executive Engineer Rakesh Mahajan, Deputy Executive Engineer Dr Santosh Patni and colleagues gave information about various schemes.
The overwhelming response from the people solidified the success of this enlightening exhibition. Here's to a brighter and greener future with solar power!