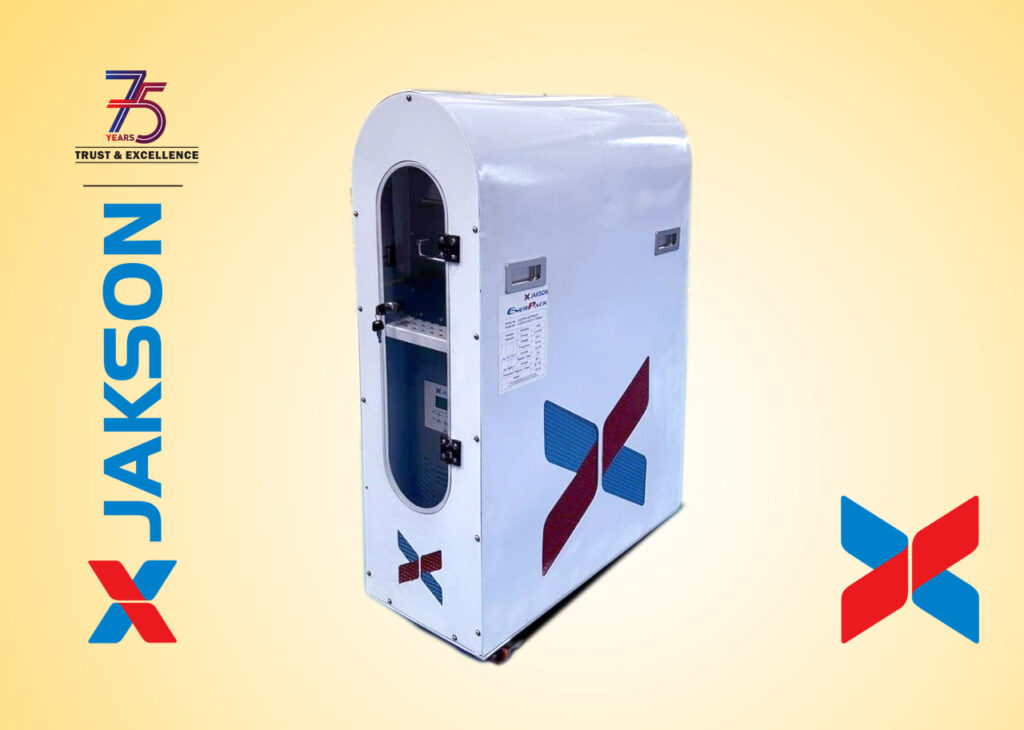 Jakson Group has launched a battery energy storage system for residential applications that features a 3 kW hybrid inverter and a 4.8 kWh, 48V lithium-ion battery module managed by a battery management system.
The battery module uses lithium iron phosphate (LiFePO4) as the cathode material.
The whole 4.8 kWh BESS weighs around 80 kg and has dimensions of 350x800x1,100 mm, with the battery module weighing around 40 kg.
The energy storage system can be customized up to MW scale depending on the user's power backup requirement, stated Jakson.
The system can charge from both solar and grid supply. The charging and discharging current is 0.5 C and 1 C, respectively. The switching time is less than 10 milliseconds.
Jakson is offering a five-year (3,000 cycles) warranty on the battery. Battery lifetime is claimed to be ten years. The inverter also comes with a five-year warranty.