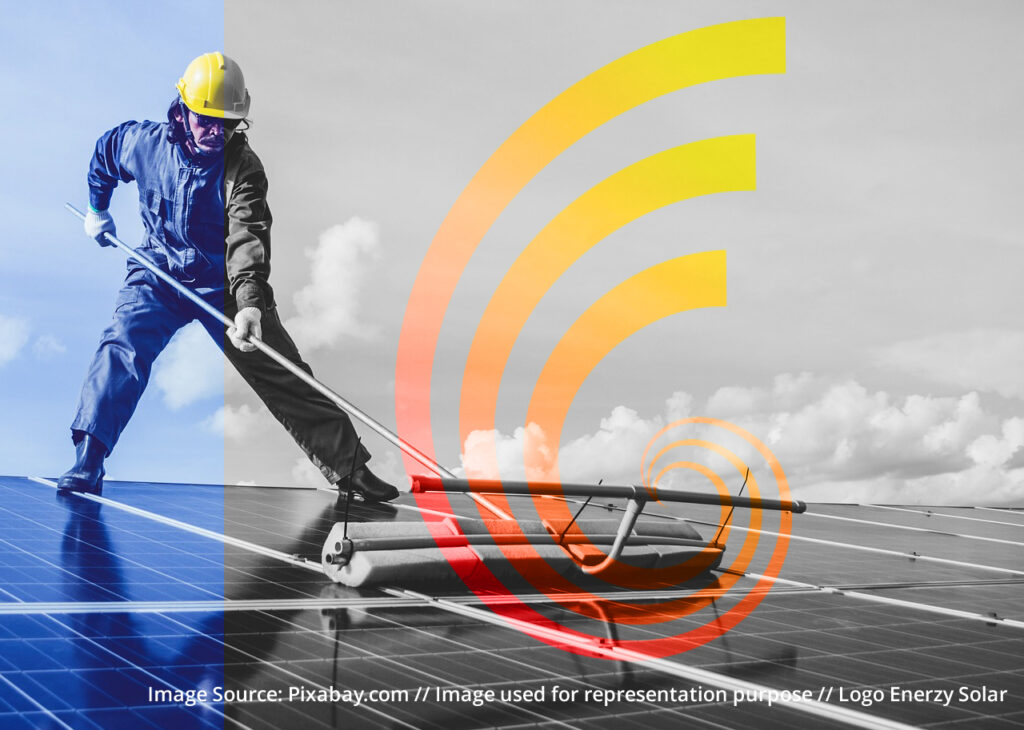 Pune-based Enerzy Solar has taken a giant leap in advancing the rooftop solar industry by introducing speedy insurance coverage for solar systems. In just under 5 minutes, digital-savvy users can avail themselves of the company's groundbreaking rooftop solar insurance. Until now, this much-neglected aspect of solar technology had limited insurance options due to low premiums, making it unappealing for insurance agents to promote.
The newly launched Enerzy Solar Insurance Care Package comprises two essential components: solar insurance and remote maintenance consultancy. Serving as the country's first discovery platform for rooftop solar installation companies, the solar insurance section facilitates collateral-free solar financing and insurance purchases. On the other hand, the remote maintenance consultancy connects customers with Enerzy Solar for expert guidance on system maintenance and issue resolution.
Piyush Jain, Co-Founder of Enerzy Solar, highlights the importance of the maintenance consultancy, stating that many users faced challenges when installers ceased to respond, leaving them clueless about handling such substantial investments. With the entire insurance process conducted online, policies are issued within just five business days after the final step.
The comprehensive insurance policies cater to various rooftop solar setups, including residential, commercial, industrial, and housing societies. They cover all components of the rooftop solar plant, such as solar panels, solar inverters, wires, structures, balance of system, and more. Additionally, any rooftop solar plant installed within the last three years is eligible for coverage under this insurance package.
Enerzy Solar is continuously innovating to meet the dynamic needs of the rooftop solar market. The sample pricing for solar rooftop setups showcases the affordability and accessibility of the insurance offerings, ensuring the protection of investments:
For a solar plant cost of Rs. 3,00,000, the annual insurance package costs approximately Rs. 1500.
For a solar plant cost of Rs. 25,00,000, the annual insurance package costs around Rs. 5000.
These innovative insurance policies, launched on April 1st, 2022, are based on Oriental Insurance's existing Fire and Burglary policies, carefully tailored by Enerzy Solar to cater to the specific requirements of rooftop solar systems.
Looking ahead, Enerzy Solar envisions further enhancing their maintenance solutions by incorporating IoT devices capable of providing detailed generation information and proactive maintenance alerts. Powered by AI, these devices will distinguish losses due to soiling, cloudy weather, and other maintenance issues, ensuring optimal system performance.
With Enerzy Solar's groundbreaking initiatives, rooftop solar systems are becoming more accessible, affordable, and reliable, driving the industry towards a greener future.