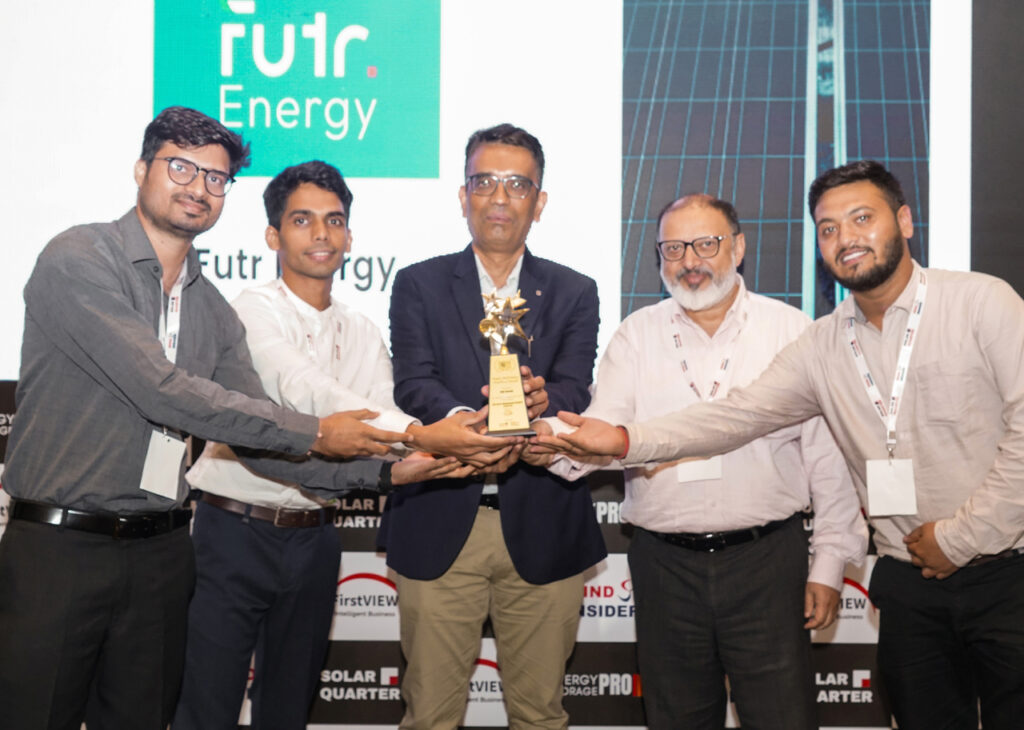 New Delhi witnessed the crowning of a true leader in the renewable energy sector as Futr Energy, a trailblazer in solar auditing, data analytics, and asset management solutions, was honored with the Best Solar Asset Management Software of the Year Award at the renowned ReAssets event. The prestigious recognition reflects the company's unwavering commitment to excellence and innovation in the renewable energy domain.
ReAssets, a prominent event celebrating achievements and advancements in renewable energy, provided the perfect platform for Futr Energy to shine. The company's cutting-edge AI technology and impeccable track record in managing solar assets captured the attention of the judging panel and set them apart in the Best Solar Asset Management Software category.
Futr Energy's suite of software solutions offers comprehensive automation for monitoring, optimizing, and maintaining solar power plants. Their state-of-the-art tools ensure maximum generation capacity and provide accurate predictions for the entire asset lifecycle. With a prestigious clientele in India and Australia, Futr Energy has established itself as a trusted partner in solar asset management, leveraging advanced data analytics and artificial intelligence to deliver real-time insights and drive results.
The company's holistic range of services includes energy performance analysis, predictive maintenance, warranty management, generation forecasting, solar auditing, and remote monitoring. By seamlessly integrating these solutions, Futr Energy empowers solar plant owners and operators to efficiently manage their assets while optimizing energy production.
The Best Solar Asset Management Software of the Year Award is a testament to Futr Energy's position as an industry leader in renewable energy. The company's dedication to ongoing innovation and addressing the evolving needs of solar power plant operators worldwide underscores its commitment to advancing the renewable energy landscape.