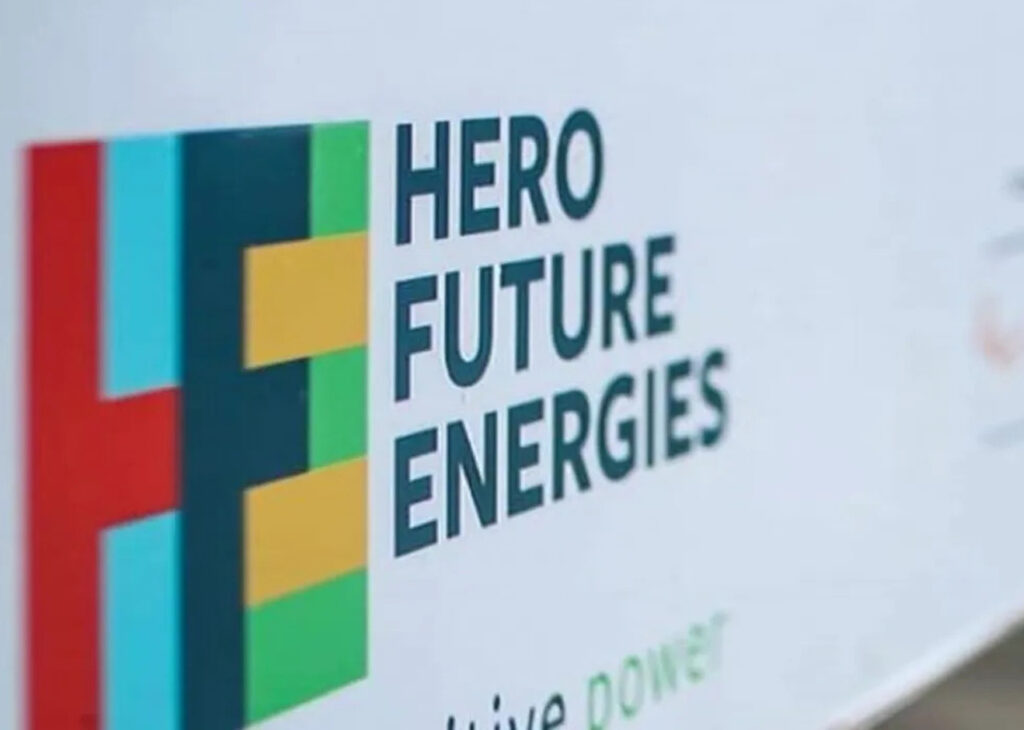 Hero Future Energies, a company boasting a portfolio of approximately 1.8 GW in wind and solar energy assets, is venturing into the realm of green hydrogen production. According to Srivatsan Iyer, the Global Chief Executive Officer of Hero Future Energies, the company has been diligently working on this initiative for the past two years and anticipates initiating a project in the coming months. Although specific details of their plans remain undisclosed, Mr. Iyer hinted that their inaugural project may align with an existing use case where hydrogen is already in demand.
Mr. Iyer emphasized the viability of hydrogen production and consumption in certain regions of India. He indicated that Hero Future Energies is committed to mastering the technology before expanding further. The company has been encouraged by tenders from the government-owned company SECI, which seek the supply of dependable and dispatchable electricity using hydrogen as a backup storage medium.
In a noteworthy move, Hero Future Energies entered into Memorandums of Understanding (MoUs) in July, securing debt funding of ₹3,100 crore from each of the government-owned financiers, PFC and REC, over the next five years. In September 2022, a partnership was established between the Hero Group and KKR, a prominent global investment firm, with plans to collectively invest $450 million in Hero Future Energies. Previously, the International Finance Corporation (IFC), the investment arm of the World Bank, had also acquired a stake in the company. Mr. Iyer affirmed that the Hero group would maintain the majority stake in Hero Future Energies.
The entire stake of the Hero group is held by two entities owned by the Munjal family, BCIPL and BMOP, which collectively own 34 percent of Hero MotoCorp, the flagship automobile company of the group.
Hero Future Energies conducts its operations through three wholly-owned subsidiaries: Hero Wind Energy Pvt Ltd (HWEPL), Hero Solar Energy Pvt Ltd (HSEPL), and Hero Rooftop Energy Pvt Ltd (HREPL). In the 2022-23 fiscal year, the company achieved a turnover of ₹1,539 crore, reporting a loss of ₹325 crore. This is compared to a turnover of ₹1,430 crore and a net loss of ₹576 crore in the previous year. The company has set an ambitious goal of quintupling its turnover over the next five years, derived from both domestic and international operations.
Within India, Hero Future Energies is targeting the "commercial and industrial" market and emerging opportunities like peak-time power supply, round-the-clock power supply, and the upcoming 'load-following' power supply, all of which typically command more favorable tariffs for renewable energy companies. For example, in June, the company secured a 120 MW peak-time power supply project in Andhra Pradesh through a SECI tender, quoting a tariff of ₹4.77 per kWhr.
In the commercial and industrial market, renewable energy companies may receive around ₹3.40-3.80 per kWhr, with potential additional costs based on the plant's location and open-access charges. Hero Future Energies also expresses interest in international projects, having recently received a letter of award from Bangladesh for a project encompassing the construction of an artificial water body for fishing, coupled with a 50 MW solar plant. The company has signed another MoU with Bangladesh for the establishment of 100 MW of ground-mounted solar plants.
Beyond South Asia, Hero Future Energies already operates a 1 MW rooftop solar plant in Vietnam, a 50 MW ground-mounted plant in Ukraine, and is actively exploring opportunities for solar plant development in the United Kingdom.