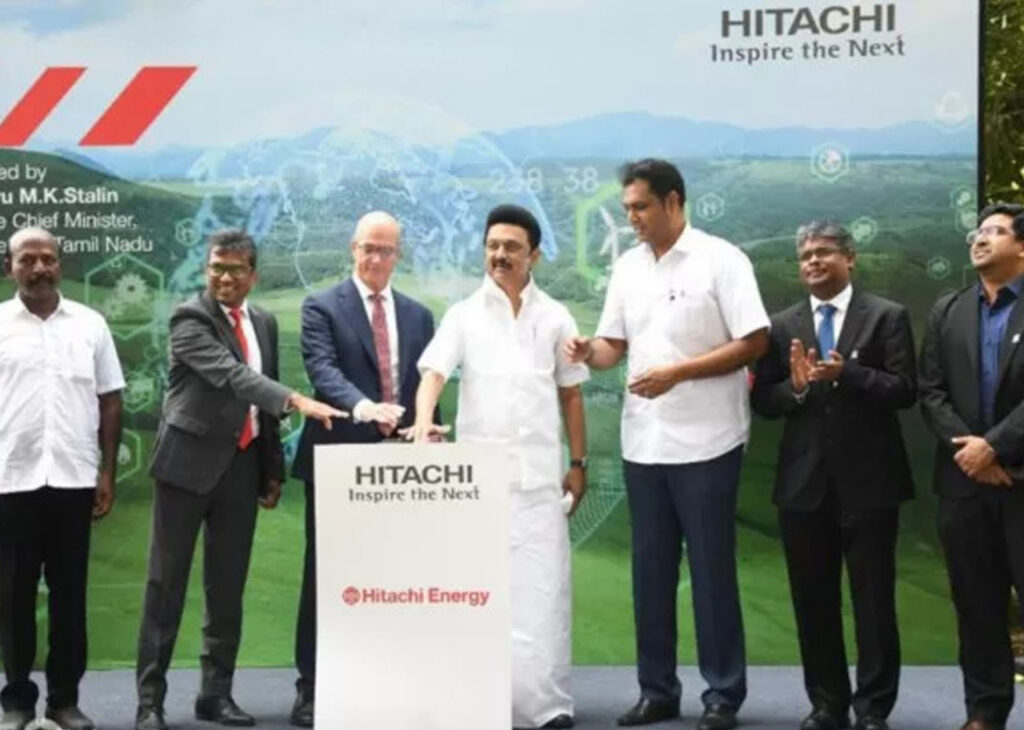 Hitachi Energy Technologies Services, a wholly owned subsidiary of Switzerland's Hitachi Energy, inaugurated its new Global Technology and Innovation Centre in Chennai – the biggest for the company globally.
The centre will provide end-to-end support to business models catering to various segments.
Tamil Nadu Chief Minister MK Stalin inaugurated the centre, which can accommodate nearly 2,500 energy transition technologists specialising in grid automation, transformers, high-voltage and grid integration for the entire world.
The centre is equipped to execute over 1,000 projects a year across 40 countries. Its competencies include engineering, project management, tendering, supply chain management, customer services, marketing, cyber security, commissioning, system studies and remote services, says a release.
Claudio Facchin, CEO, Hitachi Energy, in his speech said that the centre plays a vital role across the company's entire portfolio. It is a strategic investment that accelerates innovation, digitisation, and engineering capability to support customers in advancing the world's energy system to be more sustainable, flexible and security.
Facchin said that India is taking a leading role in the renewable energy sector. In March this year, India had already installed 172 GW of renewable energy capacity, putting it on course to achieve its ambitious target of 500 GW renewable energy capacity by 2030. This is along with a plan for integration of the additional power capacity into the transmission network, which is already recognised as one of the most extensive synchronised grids in the world.
Global leading companies like Hitachi Energy need to continue to invest in technology and resources while leveraging the entire footprint and supply chains developed in the past decades across countries and regions. It is a must to meet demand and avoid bottlenecks.
"What we don't talk about enough when discussing supply chains is the availability of people skills to execute the transition – from design engineers and commercial staff to blue collar workers and commissioning staff. It is with this consideration that we have continually expanded and extended the scope of this Global Centre in Chennai. It has grown from less than 50 people at inception to the institution we are inaugurating today which will host more than 2500 experts – and counting," he said.
"This centre plays a vital role in our global operations across our entire portfolio. The professionals here support activities across the value chain, from R&D to Engineering, sales and after sales services of complex critical infrastructure products and systems, including cutting edge projects like development of digital twins and advanced grid automation applications," he said.
Hitachi Energy employs around 40,000 people in 90 countries. India is among its largest operations in terms of employees with around 6,000 people working across multiple locations. "We have a rich heritage and unparalleled installed base in India and an extensive countrywide footprint including 19 factories in 8 manufacturing locations," he said.
Chief Minister Stalin in his speech said that since the launch of the Tamil Nadu Research and Development Policy, 2022, in July last year, there has been a drastic increase in the number of R&D, innovation, start-ups and global capability centres opening up in the State. This has resulted in the creation of tremendous opportunities for industrialists, academicians and start-ups.
In the last two years, over 30 GCCs and R&D centres have opened either new facilities or expanded their existing operations. This growth has brought immense pride to Tamil Nadu, which already enjoys great repute in the manufacturing sector globally, he said.
"Looking at the pace of economic growth, it is our belief that the day is not far when we realise our ambition of making Tamil Nadu a $1 trillion economy," he said.
In the past two years, 241 companies have invested a total of ₹2.97 lakh crore for their new operations and expansion projects, says a release.