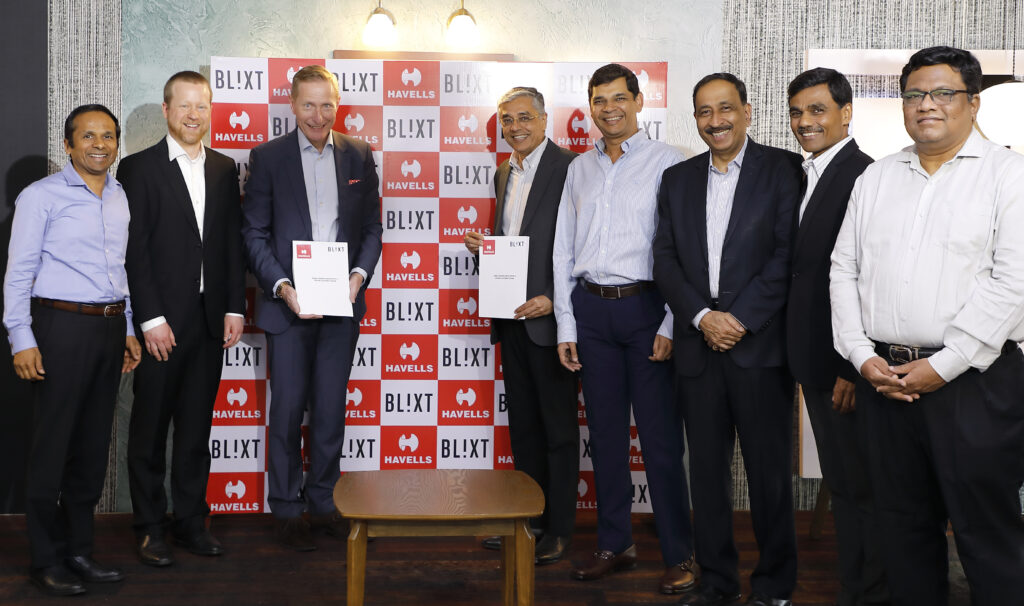 Havells India Limited has taken a strategic step towards revolutionizing the Indian electrical industry with its recent commercial agreement signing with Sweden tech start-up BLIXT. By introducing revolutionary solid-state circuit breakers (SSCB) in Indian Sub-continent, Havells is strengthening its position as a leading switchgear company in the region. The move highlights Havells' focus on innovative and future-ready solutions that meet sustainability standards in a rapidly transforming industry.
India's demand for high-power applications is expected to grow faster than any other nation in the coming decades, and the power system is projected to become technologically superior, smart, and conducive to IT-enabled data sharing and management technology. SSCBs, with their ability to interrupt current flow much faster than traditional mechanical circuit breakers and there is no wear and tear due to digital switching with practically no arc unlike traditional electromechanical breaker. SSCBs are poised to be a crucial technology for the industry.
Havells' partnership with BLIXT is a testament to its commitment to leveraging the latest technology and upgrading electricity infrastructure in India. This move sets a new benchmark in electricity consumption, and the company's innovative solutions showcase its dedication to driving the industry into the future. With this commercial agreement, Havells is positioned to make a significant impact in the Indian electrical industry.
Commenting on the partnership, Mr. Vivek Yadav , Executive Vice President, Havells India Ltd said "We are extremely delighted to partner with BLIXT in this endeavour and reinforce our thought leadership in switchgear. Our aim is to bring cutting-edge technology and set new benchmarks for the industry. With this partnership, we are poised to make a significant impact on the future of the Indian and global electrical industry. Solid-state circuit breakers (SSCBs) have versatile applications in the electrical industry, including power distribution, renewable energy, data centres, electric vehicles, and aerospace and defence. He further added that Havells is committed to leading the transformation of the electrical industry globally by strengthening its R&D capabilities and driving innovation."
Trued Holmquist, Co-Founder and CEO, BLIXT said "Teaming up with the market leader in India will allow us to scale faster and reach a huge market in rapid transition. We believe the fit and timing is perfect and together with Havells we will be able to reach millions of customers who would benefit from this new technology. We look forward to interact with customers across Indian region to address different applications enabling faster and reliable circuit protection ".