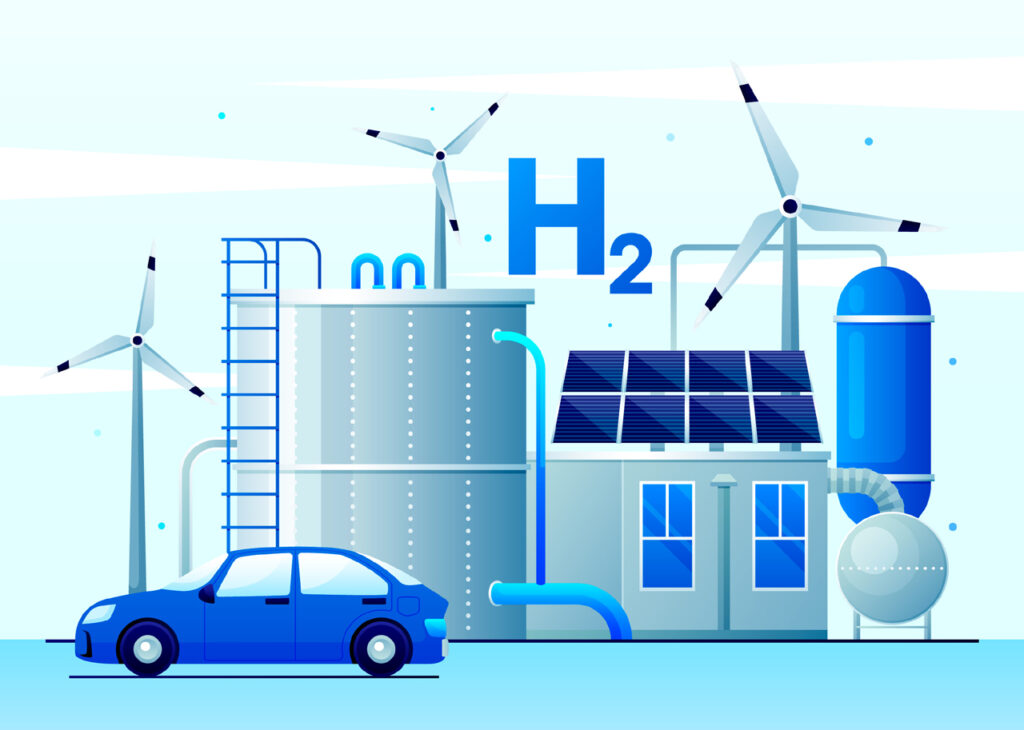 Diversified renewable energy company ACME Group and leading City Gas Distribution Company IGL signed a memorandum of understanding (MoU) to jointly explore the potential business opportunities of Green Hydrogen. The MoU was signed by Mr. Ashwani Dudeja (President & Director – Green Hydrogen and Ammonia, ACME) and Mr. Sanjeev Kumar Bhatia (Vice President – Business Development & Gas Sourcing, IGL) in presence of senior officials of both the companies.
ACME and IGL will work jointly to promote the adoption by the customers and create demand for Green Hydrogen in the country. The Companies will also work together to explore the opportunity of setting up hydrogen generation plants including setting up electrolyzers to blend Green Hydrogen in IGL's existing pipeline networks suppling gas to households, industrial & commercial set ups and CNG for vehicles.
Mr. Manoj K Upadhyay, Founder & Chairman, ACME Group said, "I would like to thank IGL for their commitment to develop infrastructure and supply green hydrogen to customers. Both the partners will identify areas/projects for green hydrogen adoption in the country."
Mr. Ashwani Dudeja, President & Director (Green Hydrogen and Ammonia), ACME Group said, "The partnership would benefit both the Companies, where ACME will offer its experience and expertise, while IGL being a green energy provider to several cities and millions of homes, have a ready-made network to blend green hydrogen. We will also co-operate on policy matters and help the industry and Government to bring in enabling regulatory framework that facilitates and incentivizes the customers to provide long term offtake commitments for green hydrogen and green ammonia."
Mr. Sanjay Kumar, Managing Director, IGL said, "Hydrogen Enriched Compressed Natural Gas (H-CNG) pilot project in Delhi was operated by IGL in collaboration with IOCL. Presently, Green Hydrogen in automobile sector is at nascent stage and IGL being leading city gas distribution company, certainly wants to explore possibilities of Green Hydrogen in automobile sector. Production of Green Ammonia from Green Hydrogen has potential to be another business vertical to IGL."
Mr. Pawan Kumar, Director (Commercial), IGL said, "IGL is in continuous process of business diversification in line with Vision of the company. Recently, Government of India has released several incentives for production of Green Hydrogen, which will help to attain commercial viability of Green Hydrogen/ Green Ammonia in future.
(Image Credit freepik)