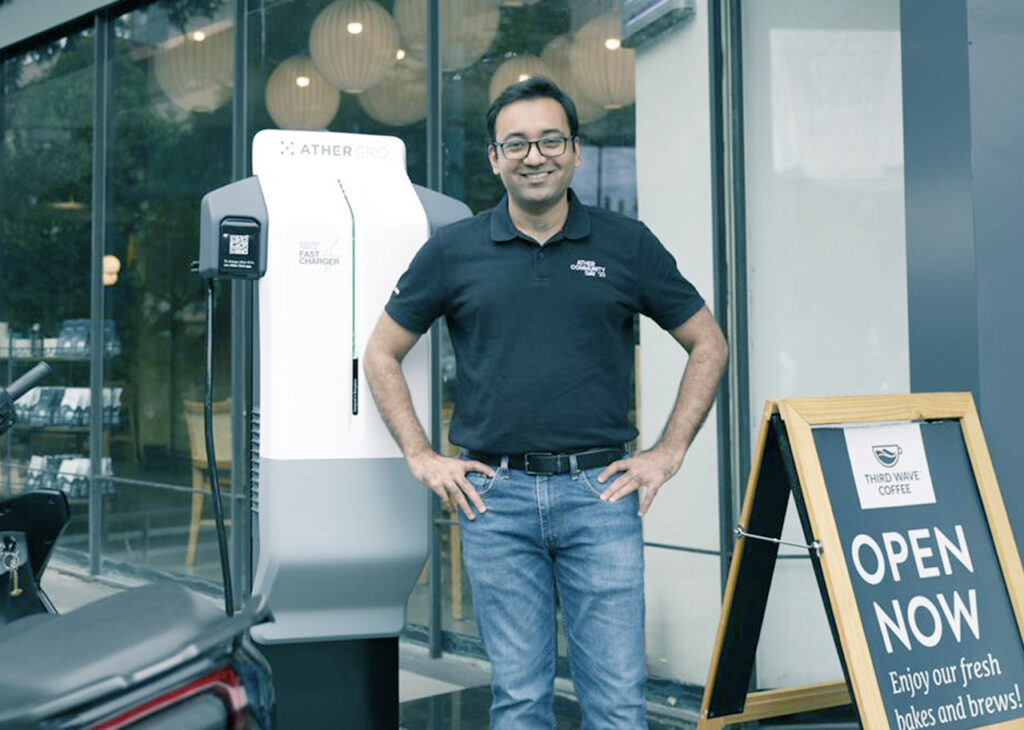 Indian electric scooter manufacturer, Ather Energy, announced the installation of its 100th Ather Grid in Bengaluru – This makes Ather Grid the largest electric vehicle fast charging network in the city.

The 100th fast charging station that was part of the Ather Grid was installed at Third Wave Coffee at Banashankari. Also, with this, Ather Energy has entered into an alliance with Third Wave Coffee Roasters to establish fast charging stations at their outlets across the country.
Diving into details, Ather Energy has installed more than 1300 charging stations across 85+ cities in India. Which according to Ather Energy makes Ather Grid the country's largest fast charging network for two-wheelers.
It is also worth mentioning that the company's first electric vehicle charging station was installed in Bengaluru, which apparently is the home city of Ather Energy. Also, the company marked the installation of the 100th charging station in the Southern city as a significant milestone in Ather Energy's journey.
Moreover, the Ather Grid in Bengaluru is very well designed with 4 charging points through the length of the route leading to Nandi Hills – A popular weekend destination for Bengaluru residents.
Ather Energy also claims that it has facilitated the charging of more than 13,000 unique electric scooters that account for a total charging time of 250,000 hours. Ather further goes on to reveal that the average time spent at a charging station is just 40 minutes.
That being said, using an Ather Grid fast charger, the Ather 450X, electric scooter can be charged to 80 per cent of its battery capacity in just 50 minutes, which is a very reasonable charging time for an electric scooter.