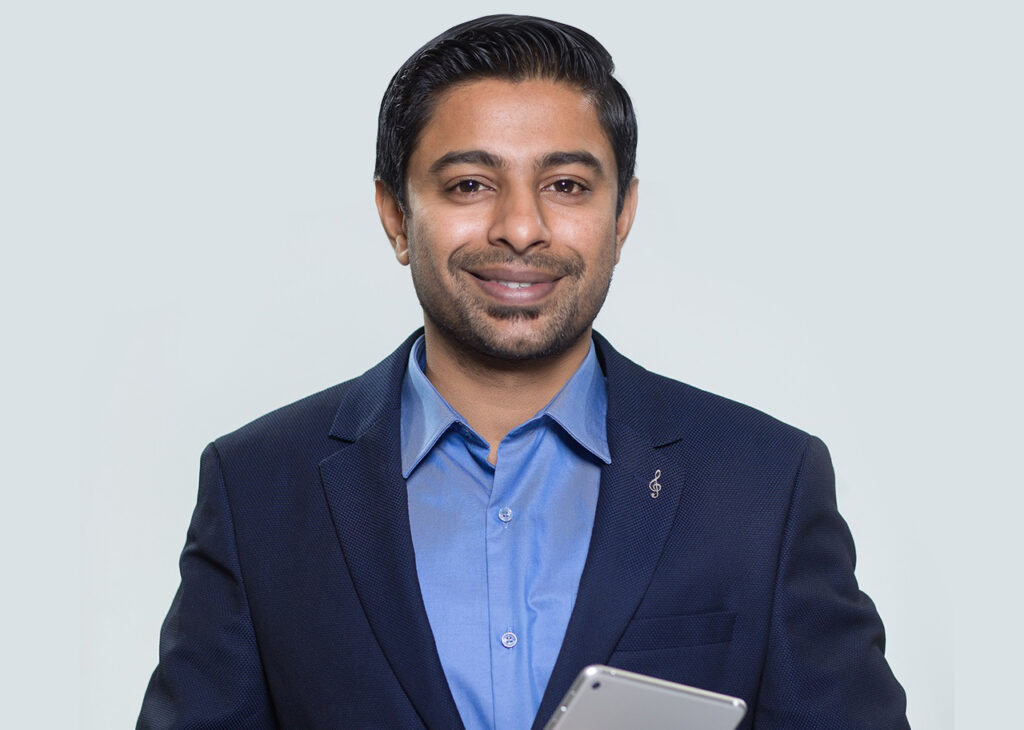 Anyline GmbH, founded in Vienna in 2013, has established itself as the market leader in mobile data capture. Using the newest and most innovative artificial intelligence approaches, Anyline enables any mobile device to process written characters and barcodes in real time, even when offline. Ebin Thomas – Regional Sales (S.A.E), UK, APAC & Middle East at Anyline GmBH is working with Anyline for over 3 years and is responsible for the growth and development for Anyline in the Utility sector in Middle East, North Africa and Asia in particular. During his recent visit to India, the Smart Energy team had an opportunity to interact with Ebin on the challenges faced by utilities and how Anyline with the help of technology is addressing some of these challenges.
---
Q. Anyline has established itself as a leader in mobile data capture, could you tell our listener more about the company and the products it offers?
Anyline makes data capture simple, giving you the power to read, interpret and process visual information on mobile devices, websites and embedded cameras. With a large focus on the electricity, water and energy industries, our latest data capture technology is quickly becoming a must have for utilities everywhere. Major utilities across Europe, US, UK and Africa are using Anyline mobile scanning solutions.
With a mobile scanning solution that is enhanced by optical character recognition (OCR), there is no need to copy the digits of utility meters manually anymore as it eliminates the need for typing. Mobile utility meter reading is up to 20 times faster than any kind of manual data entry. The analog data of meter readings gets scanned, processed on the mobile device, and gets sent as digital information to your own backend system for utility management.
Additionally, a verification image of each scan gets associated with the digital data and transferred as well. This allows you to double-check your exact meter reading data whenever there may be discrepancies or any kind of misunderstandings, e.g. in the billing process. This helps you to optimize your utility management and to make it more transparent.
As utility meter readings can take place in enclosed or even isolated spaces quite often, the ability to perform offline scans without data loss is important too. Anyline mobile utility meter scanning enables you, your workforce as well as tenants to perform their utility meter readings and transmit the results automatically, as soon as the user's device has regained any kind of data connection like wifi.
In addition to the utility industry, Anyline mobile scanning solution is used in automobile, hospitality, retail, and manufacturing industry. With our new IDs and License plate scanning solution you can get all the information of the person or the vehicle on your mobile device saving time, energy and resource.
Recently Anyline has launched an innovative commercial vehicle tyre thread scanning technology that can be used on any camera-enabled smartphone or mobile device. This solution allows fleet operators to "improve tyre performance and longevity, ensure driver safety and reduce vehicle inspection time".
One of the major differentiator for solutions proved by Anyline is that, Since the Anyline SDK does not require an internet connection, and because we do not store any data on ours or third-party servers, all our products and solutions are compliant with the GDPR, DSGVO, APIS and the CCPA.
Q. What according to you are the key challenges for the utility and energy industry and how Anyline, with the help of technology, is helping them overcome these challenges?
One of the key challenges faced by utilities is something called as NTL i.e Non-Technical Losses. NTL is nothing than loss of revenue for a utility. According to one recent study completed by the World Bank, it has been estimated that electricity distribution utilities lose a combined $96 billion in revenue every year. Much of this is due to non-technical losses, otherwise known as commercial losses. For example, India alone loses $14 billion annually – pointing to an issue that must be addressed at all costs. NTLs affect both utility companies and their consumers, it also result in increased maintenance costs, and they have  a direct, negative impact on the environment and global electricity consumption as well.
This challenge can be addressed by adopting mobile meter reading solution provided by Anyline. Anyline Mobile Meter Reading, offers an alternative to the traditional meter reading process. It's a state-of-the-art solution that is built from the top down to prevent typing and reading errors, among other issues. It helps save time and there is absolutely no need for an employee to sit down and log into the online portal. Moreover, Anyline utility mobile meter reading technology can be easily integrated into an app thanks to its SDK (Software Development Kit) for the fast and secure transmission of meter reading data, all thanks to the advantages that mobile data scanning provides.
Q. What is OCR and what sets any line apart from other OCR scanning Solutions available in the market?
I'm pretty much sure that everyone knows what OCR means. OCR stands for Optical Character Recognition, OCR technology deals with the problem of recognizing all kinds of different characters. Both handwritten and printed characters can be recognized and converted into a machine-readable, digital data format. Think of any kind of serial number or code consisting of numbers and letters that you need digitized. By using OCR you can transform these codes into a digital output. The technology makes use of many different techniques. Put simply, the image taken is processed; the characters extracted, and are then recognized.
Anyline Mobile Meter Reading solution is an AI-based technology that includes an optical character recognition (OCR) component, which helps fully automate the meter reading process. Using this technology, the meter reader's only job is to scan the meter using their mobile meter reading equipment. The OCR unit recognizes characters and numbers, so data is correctly entered into the system. Then, the data is sent wirelessly to the utility's server over a secure connection. That process can use a company smart device, or the meter reader can supply their own smartphone. Since meter reading with OCR is fully digitized, it is easy to follow up with an automated email or other messages to the customer with a professional invoice or datasheet. Furthermore, if a barcode is added to the meter and is scanned at the same time, it's easy to identify the account and send the reading to the consumer.
What differentiates Anyline OCR solution is that there is no out-of-pocket expense to start using the service since the employee can use their own cell phone or provide a smart device. There is no need to buy fancy and expensive scanners.
By integrating Anyline's OCR scanning solution, you begin to reduce the cost of investing in smart technology for meter reading, and with it the total cost of ownership.
Q. Tell us more about your partnership with Tata power Delhi distribution limited is there any similar partnership with other Utilities in the pipeline?
Anyline has partnered with Tata Power Delhi Distribution Limited (Tata Power-DDL) to reduce non-technical losses through the introduction of a new forensic meter reading solution for field workers. This industry-first innovation marks the first use of optical character recognition (OCR) for meter reading by Tata Power-DDL, and is the result of collaboration between the companies. Following development and testing, the solution has been rolled out to field workers across North Delhi.
Combining mobile data capture and AI-powered anti-spoofing capabilities, the new scanning solution is integrated into the mobile devices of field workers to gather meter readings. By scanning utility meters with their mobile device cameras, field workers can instantly capture meter readings, which are then verified by Tata Power-DDL to detect whether the data and images submitted are genuine and accurate.
Tata Power-DDL's operations span across an area of 510 sq. kms, including over 1.9 million meters, which are recorded monthly by field workers. With the introduction of this new solution, the company has been able to significantly improve the data quality of readings, while also reducing the cycle time of meter billing for customers. These combined benefits aim to improve the speed and efficiency of the process.
Q. What feedback did you get from Tata power ddl after rolling out the meter reading solution in North Delhi?
We were able to reduce their non-technical losses massively and at the same time from a customer point of view, the existing customer of Tata Power is happy. Customer complaints were reduced due to rolling out the solution and this is one of the key reasons why the other sister concerns from Tata Power are also keen on adopting this solution. At present they are at the integration phase and hopefully they would be going live soon.
Q. Traditionally the power and utility sector in India is not considered Cutting Edge or innovative how do you assess the potential for innovative solutions offered by any line for the power and utility consumers in India?
Massive potential I would say. India is one of the fastest growing economies in the world today and it's clear that one of the priorities of the country is to deploy a reliable and efficient power grid across all of the territory ensuring customers are billed accurately to stay satisfied. This rapid development comes with many challenges for the utility providers, one of which is the non-technical losses coming from the meter reading process, which not only means revenue loss for the company but also less reliable consumption data to plan on new grid development.
Anyline SDK is the perfect meter reading solution specifically tuned for the Indian market. It is very easy to integrate it into the existing systems or even into new system. It doesn't even require a significant investment, the field workers can use the devices that they are already using. Thanks to its accuracy, the speed of execution and the fact that you don't require additional investment in hardware, utility companies can generate a substantial increased ROI using the solution.
Beyond utilities the government, airport authorities, manufacturing industry are the ones which we need to tap into as soon. Anyline solutions are used by automobile companies like BMW and Ferrari in Europe during the manufacturing processes to scan serial numbers and scriptures on the metal plates during the manufacturing process. Pune in India is one of the key areas where a lot of manufacturing companies are located and Anyline look forward to working with these companies and helping them with innovative solutions.