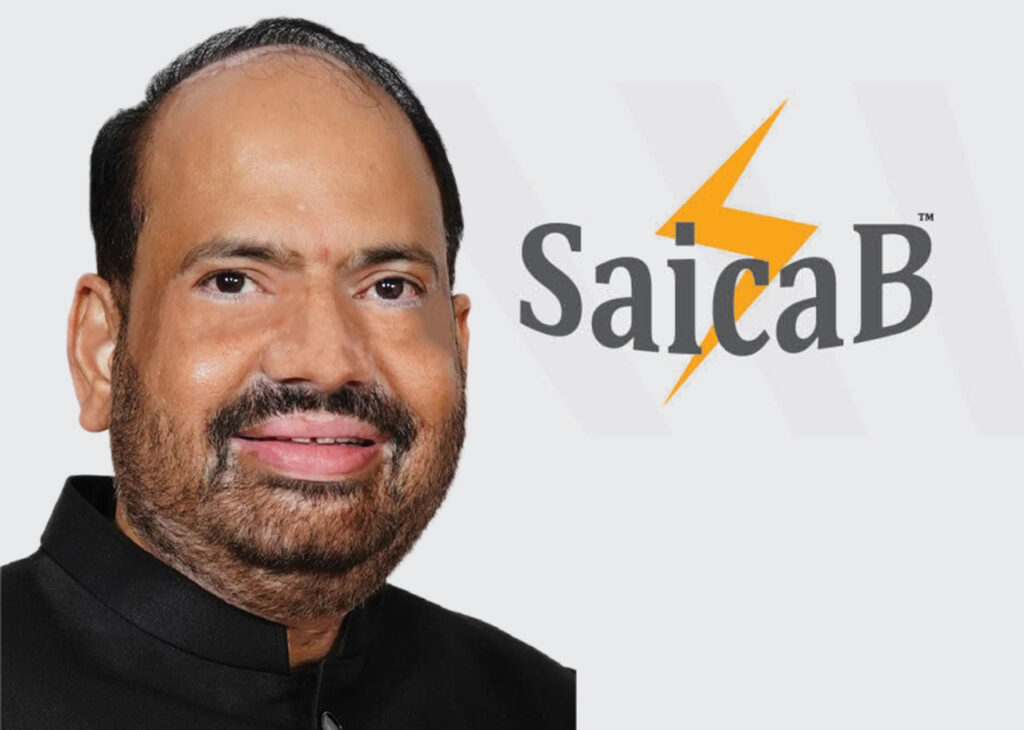 Q. To begin with, can you take us through your evolving and inspiring entrepreneurial journey with Sai CabTech P. Limited? The challenges you faced and how did you overcome those challenges?
Well; after giving almost 20 years to the various corporate sectors in India and Europe, I have started SAICAB as a complete Trunkey solutions provider in the field of the renewable energy sector with the mindset to explore green energy concepts and to reduce carbon footprints.
To turn from the position of successful CEO with corporate over more than a decade, it was quite challenging to begin a new journey as an entrepreneur. I have faced many problems, like making good teams, arranging funds, competing technically and financially qualified in various tenders etc. on behalf of new venture.
Q. Today Sai CabTech is a renowned name in Solar Industry; can you share with our listeners a little bit about your team, your expertise and the products and services that your company offer?
We have a very good team of technocrats with in-house system design, Installation and commissioning of the projects at the site and after-sale services including Operation and Maintenance. Our USP is designing profitable models considering the state and central govt policies and tariff guidelines of the Electricity regulatory commission of the various states. We are doing EPC of solar power projects, wind power projects, and EV charging Stations. We are also a consultant for Big MW-scale solar power projects, EV stations and Green Hydrogen projects.
Q. Within solar, which are the verticals that currently contribute the most to the growth of your business? Going forward which vertical is likely to grow faster and contribute the most to the growth of your company?
Of course, it is the Rooftop solar sector. Ghar Ghar, Har Ghar solar is our move to reach green energy at the doorstep of each individual
Q. What are your views on the current status of the solar industry in India? Which policies of the government are supportive and which ones do you feel needs improvement/ changes?
As of date, India ranks 4th in Solar PV deployment across the Global. The total installed capacity in India has crossed 62 GW. The government of India is very much supportive. It is providing Central Financial Assistance in the form of a subsidy of 30% on the cost of installation of a solar power plant (up to Rs 1.05 Cr/MW). However, in the state of North East, like Sikkim, J&K, Himachal Pradesh, Uttrakhand and Andaman & Nikobar Island it goes up to 50% subsidy.
Further, the MNRE has extended subsidies for the residential rooftop sector 40% upto 3 Kw and 20% over 3Kw to 10Kw for small projects up to 10 KW capacity.
One of the things I have come across is that the government is thinking of introducing a Gross metering policy which, if implemented, will be counterproductive and demotivate the investors.
Q. The rooftop solar sector is lagging behind, what according to you are the challenges for the sector and your view on the extension of timeline by MNRE for phase II of the solar rooftop program till 31st March 2026?
Lack of consumer awareness, Inconsistent policy frameworks both at the centre and state government, absence of non-recourse financing, Policy uncertainty and regulatory pushbacks have been major factors of limited growth. Looking at these facts, the extension phase II of the solar rooftop program till 31st March 2026 is a correct step.
Q. Apart from solar, Sai CabTech also deals into the power sector; can you shade light on the power sector portfolio of your company?
We are the designer of various type of electrical, telecom and hybrid cables and conductors. We have the expertise to design various type of Hybrid cables used for special applications in DRDO, Submarine and other government sectors.
We are a government-approved electrical contractor and system designer for 66 KV class and above. Designer of Various types of electrical Transformers and electrical panels and electrical project executor up to 66KV class. EV- charging station designer and installer.
SaiCAB was started with the vision to contribute to a Green world. Being expertise in various types of cable manufacturing sectors, we have entered into the renewable energy sector with the mindset to reduce the carbon footprint by creating awareness and jobs in this sector globally.
Q. Sai CabTech has been bestowed with various honours and awards, to what do you attribute your success to?
We started our solar business in the year 2015 and within 3 years we have been awarded as the Best Brand in Solar Energy by hands of the Honourable Energy minister of Gujarat Shri Sourabh Bhai Patel.
In the year 2021, we were awarded PRIDE of Nation for best leadership in the renewable energy by hands of Honourable Chief Minister of Gujarat Shri Vijaybhai Rupani Ji during 2021.
In 2022, We got awarded with PRIDE OF GUJARAT by the hands of Shri Bhupendrabahi Patel, Honourable current CM of Gujarat for the successful execution of 18 Solar power Hybrid projects at remote locations of mountains at Kohima in Nagaland. This project was funded by the World Bank. We are the only company from Gujarat to complete the projects on time under the challenging conditions of COVID and the geographical structure of the site.
Q. Going forward, how do you see Sai CabTech contributing to the growth of solar sector in India?
To contribute to the growth of the solar sector, we have decided to reach every village/ town/ city door-to-door to create awareness about solar energy and to create job and business opportunities in this sector. We have decided to open a minimum of 1000 franchisees by end of DEC 2023 in PAN INDIA. Further, we will continue to increase it year after year to expend our green energy network globally n