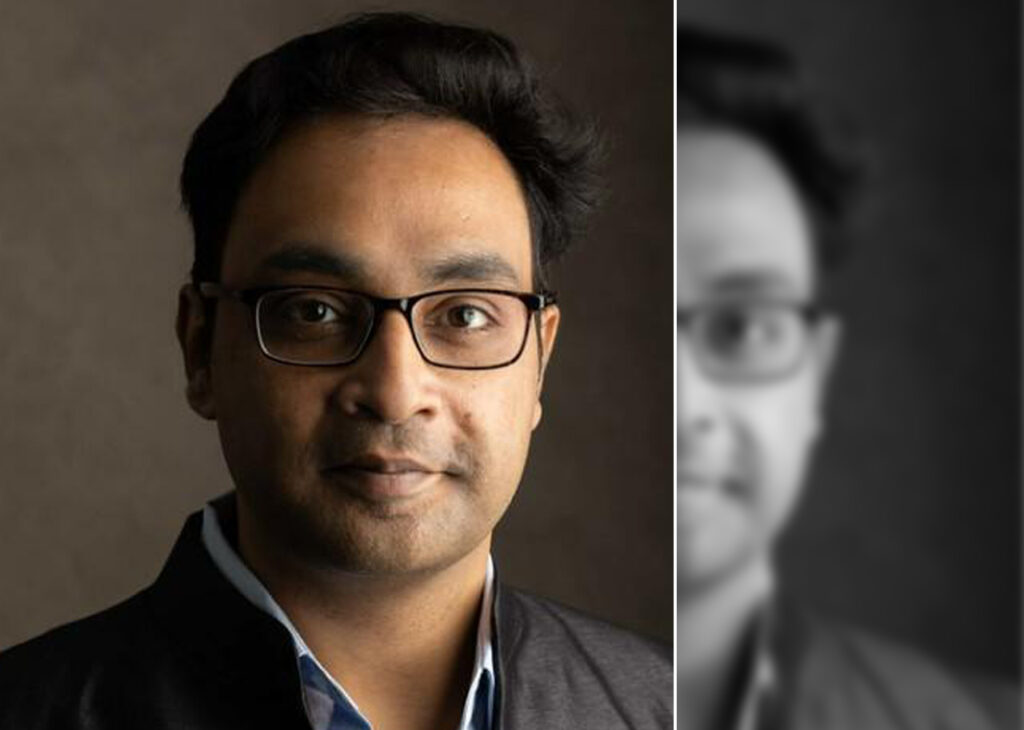 Q. Tell our readers about ETO Motors and the genesis of its formation?
ETO is born electric, in the city of Hyderabad, Telangana! ETO was founded in 2019 by a seasoned team of entrepreneurs who had originally founded Olectra, which pioneered India's first fully electric bus. As a natural progression, we saw the next large-scale opportunity in the electric mobility segment, specifically the last mile segment with the E3W cargo and passenger vehicles. ETO has since been a trendsetter in the electric revolution.
We have created a comprehensive roadmap to establish a robust EV ecosystem by investing in next-generation technology solutions & globally competitive products to drive the adoption of sustainable mobility.
ETO differentiates itself from other E3W manufacturers and last-mile service providers with its 360° outlook towards electrification. Manufacturing, last mile passenger and cargo services, women empowerment through the creation of jobs, charging infrastructure services through our 'Thunder-Box' and fast charging solutions coupled with intelligent data analytics solutions make us a comprehensive 360° solutions provider.
Q. How is electric mobility transforming the public transit, cargo and last-mile connectivity segment of mobility in India?
Last-mile connectivity solutions provide affordable green transportation to thousands of consumers in need of such services. E3Ws provide last-mile cargo and passenger services, accounting for a large pie of the vehicles with maximum environmental impact, with affordable, reliable and safe vehicles of ETO. Electric three-wheelers operating alongside metros ensure zero carbon foot-print for thousands of individuals by ensuring their first and last-mile transportation to and from metro stations, using 100% electric vehicles.
On the cargo side e-commerce companies, hyper-local deliveries, courier services, intra-city cargo services and many more such use cases are shifting to electric vehicles, with a major positive impact on the environment.
Q. How is ETO Motors, with its products and services, helping increase EV adoption while empowering women and creating a positive impact on the environment?
We believe in the philosophy of 'doing good, can be good business'. As a part of our eMaaS service strategy, we are providing last-mile cargo delivery services for major e-commerce companies along with passenger services from major metros in the country. These services are in collaboration with government entities and major e-commerce players.
With a focused approach towards empowerment, especially women – we are successfully running multiple 'all women driver partner' fleets in Delhi, Hyderabad and Gujarat.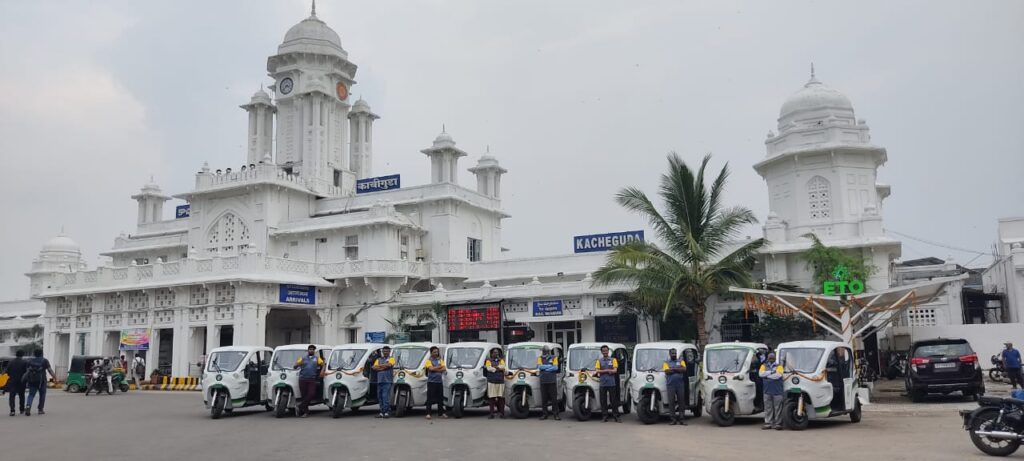 We are partnering with major power supply corporations to expand the public charging infrastructure nationwide with our 'Thunderbox' and 'Thunderbox Plus' regular and fast chargers. We are also working on introducing our 'localised ecommerce' facilities encouraging women entrepreneurs to work with us in an empowered distributor model.
All these initiatives are aimed towards increasing EV adoption for a positive impact on the environment while empowering our driver partners, especially women.
Q. Can you shed more light on the 'Drive and own' scheme at ETO Motors and your collaboration with Delhi Metro Rail Corporation (DMRC) for the launch of e-autos?
OYES is a thoughtfully designed initiative by ETO to further uplift and empower society by promoting entrepreneurship and ownership. ETO understands what it takes to start a new journey – finding opportunities and understanding the basics of entrepreneurship. There's a lot to consider, and ETO aims to make that road smoother for them. OYES is an EV ownership programme to encourage our primary stakeholders – The Driver Partners, to be financially independent and own their dreams. Under this programme, the drivers can take and ride an ETO on a payroll basis, and post a certain period, they can own the vehicle at a very nominal price.
ETO is also working with various government and non-government institutions in supporting the driver partners on financing solutions.
Q. Tell us more about ETO Motor's partnership with BSES and Tata Power DDL for Charging Infrastructure. How do you plan to install 5000 charging points across Delhi?
ETO was appointed and empanelled by Delhi's distribution companies (DISCOMs) for the installation of subsidised EV charging stations for a period of three years. We come from the experience of setting up over 30 MW of EV charging infrastructure across the country and this association with BSES and other major DISCOMS is in line with the company's commitment to provide smart and affordable charging solutions to help India overcome its charging infrastructure challenges.
Q. Can you tell us more about the ETO Motors Manufacturing facility and how is ETO Motors contributing to Make-in-India?
We have a state-of-the-art manufacturing facility in Jadcherla, Hyderabad, Telangana. Delivering high-performance and high-quality vehicles to our customers and partners is considered sacrosanct. Our next-generation electric 3-wheelers – Trilux and Bulke Plus are manufactured here from scratch and undergo multiple quality checks by the experts for safety and performance before they hit the roads.
Our factory currently has the ability to produce 1500 vehicles in a month and a scope of expansion to up to 5000 vehicles/month as required.
Q. Your views on the current status of the EV market and government, and policy support for growth in India?
The Indian EV market is still in its infancy, but growing at a rapid pace. Indian government has been on the forefront to further catalyse this growth with policy support. The FAME (Faster Adoption and Manufacturing of Electric vehicles) scheme provides financial incentives for EV adoption and infrastructure development over the coming period. Under the FAME II program government has allocated INR 10,000 Cr. ($1.4 billion).
According to multiple reports, the Indian EV market will grow at a CAGR of 45% between 2020 and 2025. The market will be driven by factors such as government policies, battery prices, widespread availability of infrastructure and increasing awareness.
Q. Where do you see ETO Motors 3 to 5 years from now?
In 3-5 years ETO Motors will emerge as a leading EV solutions provider with more than 50,000 EVs providing green, safe and reliable first and last-mile services.
On the infrastructure side, we will be providing app-based fast-charging solutions across multiple cities, becoming a revenue source for thousands of households and enabling all EV adopters with electrifying solutions!