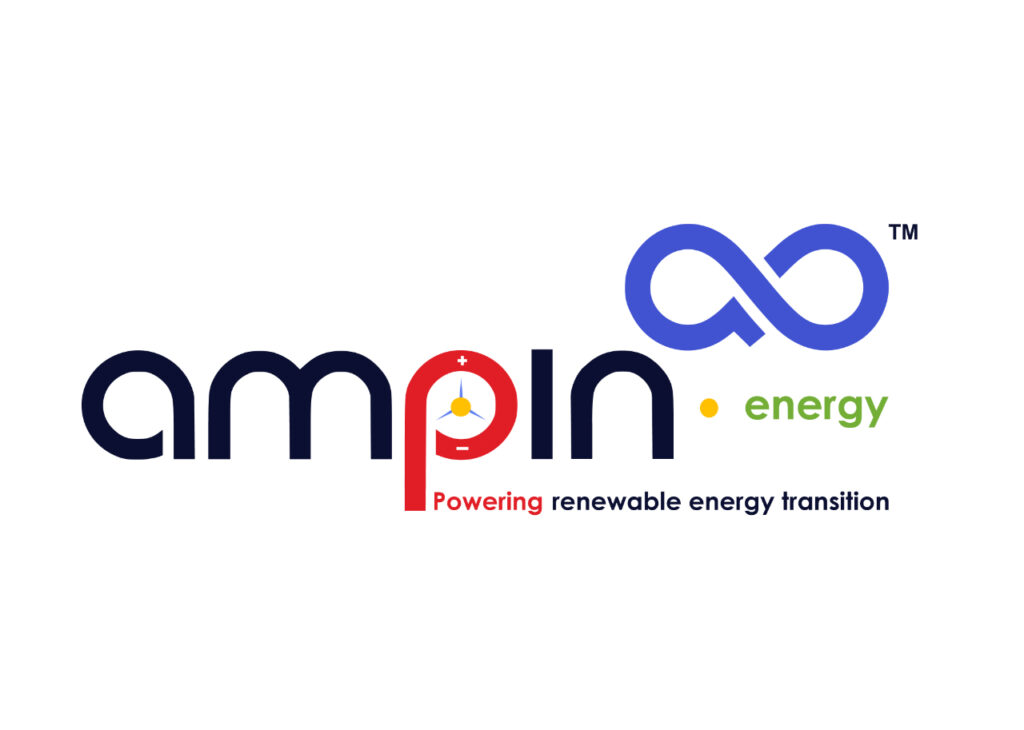 Amp Energy India, a leading energy transition platform and India's first truly balanced Renewable Energy IPP with a total portfolio of 3GW+ spread across 17 states in the country, announced its rebranding as Ampin Energy Transition Private Limited. The new identity reflects the company's commitment to accelerating the transition to renewable energy sources and its vision for a sustainable future.
Ampin Energy Transition is poised to redefine the renewable energy landscape in India with its innovative and sustainable solutions. As part of the rebranding, Ampin Energy Transition also unveiled a new logo that embodies its renewed focus and dedication to clean energy transition. The logo concept is around delivering Amperes of electricity in India using infinite renewable/green energy powered by harnessing solar, wind and storage etc.
The twin logos; midnight blue background logo and white background logos demonstrate Ampin's ability to deliver renewable energy through night and day. Ampin Energy has adopted a new tagline: "Powering Renewable Energy Transition." This tagline encapsulates the company's mission to enable the renewable energy transition of its customers across India and thus contribute to India's energy transition.
Mr. Pinaki Bhattacharyya, Founder, MD and CEO Ampin Energy Transition said.
"The new identity is in line with the evolution of our company as an independent entity run by an industry leading team of professionals & backed by institutional and strategic investors from across the world to emerge as the leading transition platform in India in accordance with government's aim to achieve 500GW by 2030.With this transition, we reinforce our position to take all our customers to 100% RE while helping them save considerably on their operating costs."
Ampin Energy Transition will continue its mission to develop, operate, and manage world-class renewable energy projects across India. The company's expertise spans various technologies, including solar, wind, hybrids, and energy storage, with a focus on delivering reliable and cost-effective renewable energy solutions to businesses, communities, and governments.