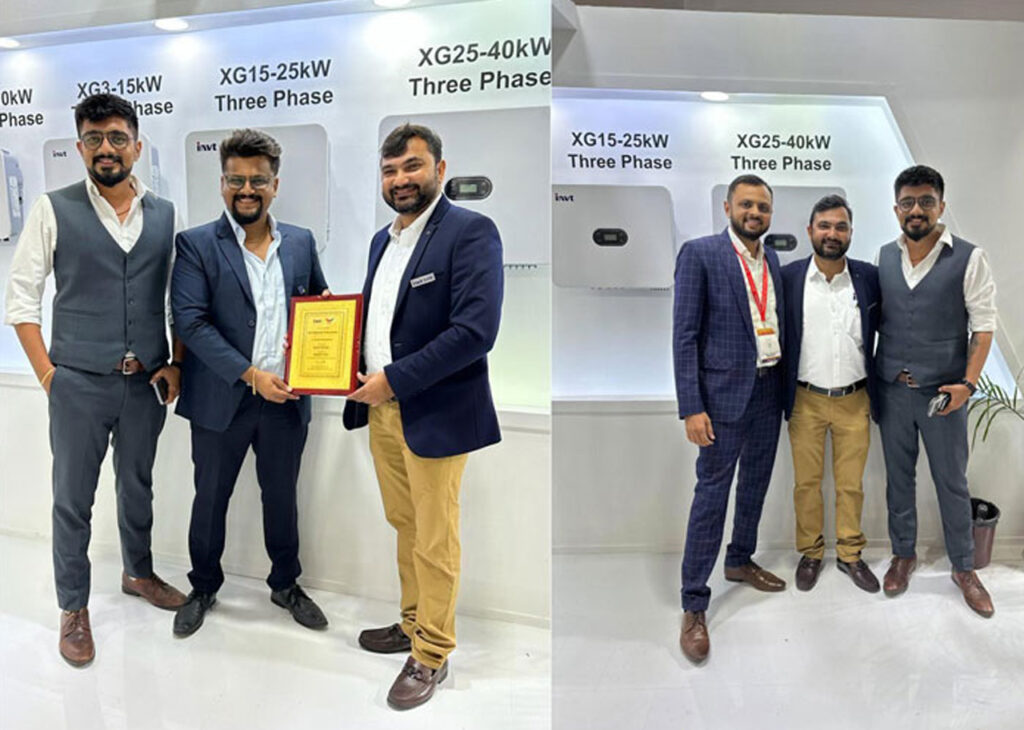 At the Renewable Energy India Expo 2023 held in Greater Noida on October 4-6, INVT Solar entered into a cooperative agreement with MECpower Solutions Ltd., a renowned solar company in India, and consequently organized an awarding ceremony. Mr. Brijesh J Prajapati, as the INVTSolar Managing Director in India, represented INVT Solar to authorize MECpower, as a distributor.
In India, MECpower is INVT Solar's highly esteemed distributor partner, with years of technical experience and an impeccable corporate reputation in the solar energy industry. MECpower's reputation as a leading solar company makes them a perfect partner to help bring INVT Solar's innovative products to even more customers across India. We're thrilled to be teaming up with MECpower and look forward to the new growth opportunities this partnership will bring to both each other.
Over time, INVTSolar has been actively growing its presence in the Indian market. We have established local subsidiaries to offer sales, technical services, and supplies to Indian customers. We also collaborate with local distributors to meet more customers' needs and support India's carbon neutrality goals.
INVTSolar's Global Worldwide Exhibition Tour 2023 is making its eleventh stop in India. At the Expo, we showcased a variety of PV products tailored for the Indian market. Including XG3-10kW single-phase and XG3-15kW three-phase on-grid inverters, XN series off-grid inverters, and a new series of XD3-6kW single-phase energy storage inverters and XD3-6W-AIO all-in-one energy storage system.
INVTSolar is committed to promoting green energy and there are no limits to our efforts. In addition to India, we will also be attending the 134th Canton Fair in China and the Solar & Storage Live 2023 in the UK in October. More innovative PV products and technologies will make their debut at the UK Expo, as well as our smart PV & ESS solutions.